Random 5x7 Art Challenge
Apr 07, 2021
Artists of all ages and abilities are invited to enter the first ever Random 5x7 Art Challenge hosted by Sunrise Galleries, 114 E 2nd Street in Downtown Muscatine. All contest entries will be featured in a special exhibit on display at the Sunrise Galleries from May 7 – May 30, 2021.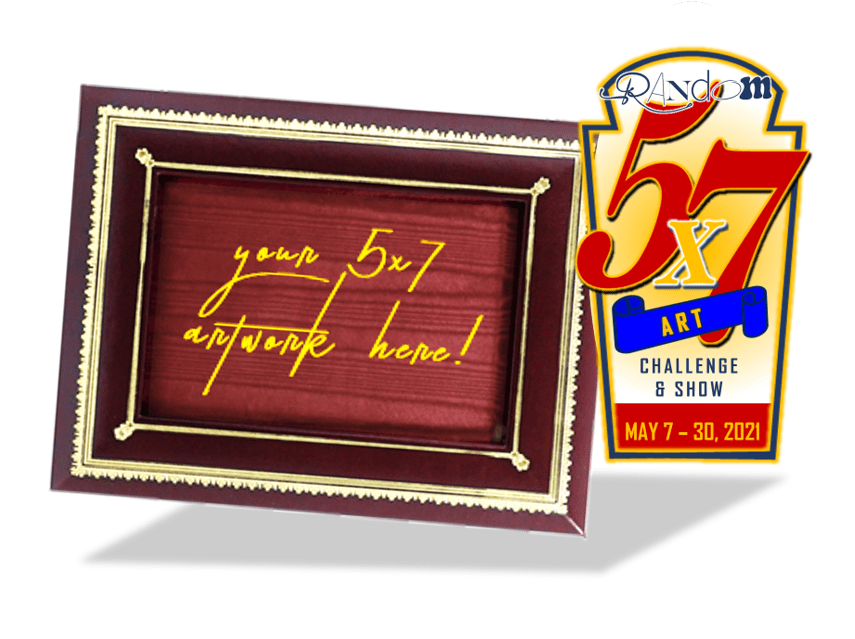 The Random 5x7 Challenge has one simple contest rule: entrant's original artwork must fit into a 5"x7" frame. Entries can be photography, paintings, pencil, crayon, ink, watercolor, paper, mixed media … anything 2-dimensional that will fit into a 5"x7" frame.
Prize packages of art supplies from Sunrise Galleries will be given to selected winners: Grand Prize Best of Show wins $150 worth of selected art supplies; 2nd Prize wins $100 in art supplies; 3rd Prize wins $50 in art supplies; and the People's Choice Winner gets $150 in art supplies. Grand Prize, 2nd and 3rd place winners will be selected by Sunrise Galleries staff. The People's Choice award will be given to the artist whose work receives the most popular votes from those viewing the exhibit live at Sunrise Galleries between May 7 and May 30.
The contest is open to all Muscatine-area artists of all ages and abilities. Artworks done in all media is welcome. Only original artwork should be submitted (no prints or reproductions, except for photography). Sculpture or pottery (unless securely mounted to a rigid, framable board) will not be accepted. Artists under 18 years old require a parent/guardian signature with contest application. Contest applications can be picked up at Sunrise Galleries, 114 E. 2nd Street, Muscatine or found online at www.sunrisegalleries.com/5x7. Entry deadline is April 30, 5:00PM. All artwork must be delivered to Sunrise Galleries by the deadline to be included in the contest.
Each entry will be framed. Artists may enter up to three pieces of artwork each. An entry fee of $15 each is required. Included in the contest entry fee, Sunrise Galleries will select and supply a frame for each artwork. After the show is over (June 1), artists may retrieve their artwork entries and keep the frame.
Artists and their guests will be honored at an exhibit opening reception at which time the winners best of show winners will be announced. People's Choice voting will continue throughout the exhibit with the prize winner announced at the close of the exhibit.
The gallery is open Tuesday – Friday, 11:00AM to 5:30PM and Saturdays from 10:00AM to 4:00PM, plus by appointment with individual artists or gallery staff. It is always open online. The gallery can be reached by phone at 563-299-6855.
###