Sunrise Expansions
Mar 20, 2021
"We sought input from a lot of people in Muscatine, both art makers and art lovers, to validate what we thought we already knew," says Jim Elias, owner/artist of Sunrise Galleries. "We found there are limited opportunities in the area to buy retail art supplies and custom picture framing, as well as for local artists to showcase and sell art."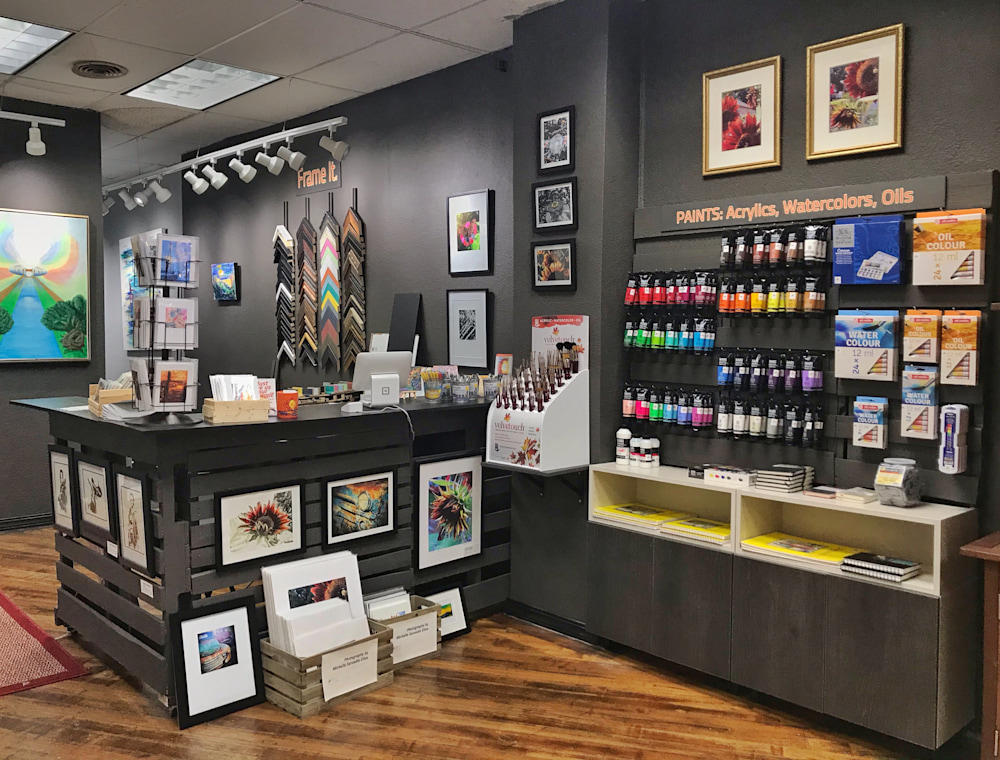 Sunrise Galleries was established in 2016 as a venue to showcase and sell the work of Muscatine artists, it now offers custom picture-framing services, essential art-making materials, expanded art classes, and a regular schedule of pop-up art shows with the works of local artists. The gallery has recently launched a new website, sunrisegalleries.com, to provide customers and visitors better access to information about events, classes, shows, and artists it features.
The gallery has partnered with one of the leading art supplies distributors in the United States, MacPherson's, to offer top-branded products to Muscatine artists, crafters, and hobbyists. MacPhersons catalog of over 50,000 items is available to Sunrise Galleries customers, plus the gallery stocks essential supplies from brands like Liquitex, Strathmore, Windor-Newton, PrismaColor, Pentel, Princeton Brush, General Pencil, and Art Alternatives.
The latest contemporary picture frame styles like those from Universal Arquati, Nielsen Bainbridge, and Crescent are now also available at Sunrise Galleries. The gallery offers its framing services for artists, residential, and commercial customers in single one-time projects as well as for volume contract installations.
Currently scheduled art shows & exhibits include:
FREE WILL art by Alexis Huscko – March 12 – 28
SPRING FLORAL art by Barbara Crosley, Michelle Servadio Elias, J. Elias,
Paula Crandell – April 1 – 11
MCC STUDENT ART SHOW – April 15 – May 2
RANDOM 5X7 ART CHALLENGE & SHOW – May 7 – 30. (watch for call for artists' entries)
The gallery is open Tuesday – Friday, 11:00AM to 5:30PM and Saturdays from 10:00AM to 4:00PM, plus by appointment with individual artists or gallery staff. It is always open online. The gallery can be reached by phone at 563-299-6855.
###